| | |
| --- | --- |
| October 2012 Online Update | |
Celebrating 25 Years

This week the Pacific Institute marks its 25th Anniversary, and a year of real celebration ensues!

Founded on October 27, 1987, the Pacific Institute released our first publication in 1988, Climate Change and International Politics, and that same year we testified on climate change and water before the U.S. Congress. Today, there are more than 150 reports, books, and articles available for download on our website, a dozen technical tools and resources, and 25 testimonies before state and national bodies. Right now we are at work in Indonesia, West Africa, India, and Abu Dhabi, as well as in the United States. Right now we are working on projects from water and agriculture, to desalination, to mobile-phone-based solutions to water for the poor, to environmental health and justice, to sustainable corporate water policy. And that's just to name a few.

We think that at 25, we're just hitting our stride! Celebrate with us – keep watching our 25th Anniversary Online Updates for items from the past and new work that affects the future…

Pacific Institute a Recipient of Partners in Conservation Award for Work on Managing Colorado River Supply and Demand

Michael Cohen

The Pacific Institute is one of the

recipients of the prestigious "Partners in Conservation Award" presented by U.S. Department of the Interior Secretary Ken Salazar at a ceremony in Washington, D.C. on October 18. Michael Cohen, senior research associate of the Pacific Institute, contributed to the development of the "Colorado River Basin Water Supply and Demand Study" under the Bureau of Reclamation's Basin Study Program.

The full study, to be released in late November, defines current and future imbalances in water supply and demand in the Colorado River Basin and the adjacent areas of the Basin States that receive Colorado River water, analyzing adaptation and mitigation strategies to resolve those imbalances. The Study assesses risks to Basin resources like water allocations and deliveries; hydroelectric power generation; recreation; fish, wildlife, and their habitats; water quality including salinity; flow and water-dependent ecological systems; and flood control.

"Reclamation has done an excellent job of reaching out to many different groups, with very different perspectives on how the river should be managed for future generations," said Cohen. "The Basin Study will ultimately demonstrate the effectiveness and importance of continuing and accelerating the many urban and agricultural water efficiency programs already found throughout the basin, to help bridge the widening imbalance between the growing demands placed on the desert river and the dwindling supply in the face of climate change."

Read more about the Colorado River here.

SOCIAL MEDIA CONTEST-

15 Winners Received

Our New Book!

The Pacific Institute's Social Media Contest on Facebook and Twitter was a big hit! Followers and fans posted and retweeted pictures and status updates for a chance to win one of fifteen copies of our new book. Winners included: Maureen McCarthy, Cassandara McKinney, Marc Dettmann, Cat, Richard Hellmann, Nick Robson, C. Ann Lawrence, Shawn Hardeman, Nedum Eluwa, Alex Prud'homme, Justin deMello, Rebecca West, Allie Cryns, and Ranran Wang.

A big CONGRATULATIONS to all the winners — and thanks for showing your support. More giveaways to come soon. Stay tuned!

Like us on Facebook!

Follow us on Twitter!

Blogs by Peter Gleick


Dr. Juliet Christian-Smith and Peter Gleick discuss their new book, A Twenty-First Century U.S. Water Policy.
Presentations from Water Rates Workshops Available Online
The Pacific Institute, in partnership with the Alliance for Water Efficiency and the California – Nevada section of the America Water Works Association, held two workshops on water rates and finances the second week of September in Northern and Southern California. Nearly 100 water utility staff, board members, and other interested parties attended. The workshop covered a range of finance-related issues including capital finance basics, water demand forecasting tools, innovative water rate structures, affordability programs, and a public goods charge for water. You can find all of the updated workshop presentations on our website here. And please do continue to check back, as we will be posting a series of fact sheets based on the best management practices identified at the workshops in several weeks.
WATER RATES PRESENTATIONS:
-Tools for Success: Forecasting Water Demand
-Water Rate Affordability in California
-A Public Goods Charge for Water
-Conservation Rates: Sensible Pricing for Water in the Cal Am Settlement
-Consumption-Based Fixed Revenue
-Capital Finance Overview: Dealing with the New Norm
-Innovative Agricultural Rate Structure
-Modification of Water Rates 2011: City of Napa
-Stories from the Field: Practice and Politics of Rate Setting in the Real World
Contra Costa County Withdraws Jail Expansion for Reentry Services to Aid Community Health and Safety

Contra Costa became one of the first counties in the state of California to direct resources away from a proposed jail expansion and toward evidence-based strategies for reducing recidivism. This major development follows more than a year of community-based research, community organizing, and advocacy by the Safe Return Team, its supporting organizations Pacific Institute and CCISCO, and others. At the September meeting of the Executive Committee implementing California's AB109 realignment policy in the county, Sheriff David Livingston volunteered to withdraw the proposed jail expansion. Research by Pacific Institute and Safe Return had shown that policies such as reformed pre-trial sentencing, transitional employment and housing, ending ICE holds, and integrated reentry services could resolve the need for expanded jail space and better serve community health and safety.

At the close of the September meeting, State Senator Loni Hancock commended the effort, saying, "The whole promise of AB109 is not to replicate the failed system of the state level, but to build a new system that will break the cycle of crime and poverty and violence and put people on another track. Everybody talks about it, [yet] almost nobody has done it successfully, and it sounds to me like Contra Costa is on the road to doing it successfully. You will make history if you do that; you will be a model for other places that are struggling with these tough issues."

For related media coverage, see the Scoop It story "Invest in People, Not Prisons" here.
For more information, contact Eli Moore, Program Co-Director, at 510-251-1600 x123.
Read more about the Safe Return Project here.
New Publication Offers a Constructive Critique of Corporate Engagement in Water Policy
Jason Morrison
The corporate world is waking to the realization that improved water management is fundamental for future prosperity and human well-being. The new Special Issue of the on-line journal Water Alternatives, co-edited by the Institute's Globalization Program Director Jason Morrison, explores the different aspects of corporate engagement in water policy: from the application of an array of analytical tools such as water footprint accounting, risk filters and standards; water use efficiencies; derivatives and insurance mechanisms; to collaborative infrastructure and watershed projects; stakeholder engagement; and attempts to influence water governance at all scales. The motivations for this new agenda are traced and its potential in helping to unlock some of our most intractable water challenges, or to open a Pandora's box of controversies, are considered. The conclusions: corporate engagement on water has great potential as both a progressive or reactionary force. Debate, research, scrutiny, and action are urged to differentiate the "good," the "bad," and the "ugly" and to pose fundamental questions about sustainability and equity.
Journal Article Explores "Water Crises: A Comparative Approach"
Dr. Veena Srinivasan
The "global water crisis" has been described as one of the biggest challenges facing humanity in the 21st century — but it is surprisingly difficult to describe the exact nature of this impending crisis. Dr. Veena Srinivasan, an affiliate of the Pacific Institute, and her co-authors investigated the nature and underlying causes of water problems in 22 of the best-studied cases across India, China, South America, Russia and Australia, using Qualitative Comparison Analysis to break down exhaustive descriptions into measurable parameters. Their journal article in the American Geophysical Union's Water Resources Research is "The Nature and Causes of the Global Water Crisis: Syndromes from a Meta-Analysis of Coupled Human-Water Studies."
The research shows that in spite of the numerous ways in which humans interact with fresh water, water systems exhibit a limited set of distinctive patterns or "syndromes" which can be classified into one of four categories: unsustainability, vulnerability, chronic scarcity, and adaptation. For example, some regions, such as the Yellow River in China, are extracting too much water and are unsustainable; they face a long-term decline in groundwater or critical ecologic functions. Others, such as sub-Saharan Africa, abstract too little, with chronic scarcity driven by the under-utilization of available water resources. The Rio Grande basin in the U.S. and the Murray-Darling basin in Australia have adapted by reducing diversions for human uses and reallocating water to the environment. However, while these regions may be locally sustainable, the global implications are unclear. The problems may merely be displaced to more weakly governed water-scarce regions elsewhere in the world, which are induced to increase agricultural production and extract more water.
The study traces the root causes of these syndromes to just a few factors that influence demand, supply, infrastructure, and governance, suggesting that water resources researchers must examine all underlying drivers to better predict water availability in the future. The researchers also provide policy makers with a roadmap to develop solutions.
Read the abstract in Water Resources Research here.
California Governor Signs Human Right to Water
The basic human right to safe, clean, affordable, and accessible water became part of California state policy on September 25 when Governor Jerry Brown signed AB 685. The bill directs relevant state agencies to advance the implementation of this policy when making administrative decisions pertinent to the use of water for human consumption, cooking, and sanitary purposes. Community groups and environmental justice, public health, and environmental organizations, drawn together by a shared commitment to improve access to safe drinking water in California's poorest communities, have been advocating for many years at the local, regional, and state level for this right. A.B. 685 was co-sponsored by the Safe Water Alliance.
The Pacific Institute has been at the forefront of advocating for the human right to water internationally, and last year worked with several member organizations of the Safe Water Alliance to document nitrate contamination of groundwater that has wide-reaching effects on California's own health, economic vitality, and environmental wellbeing. While most Californians take for granted that safe water is readily available at the turn of a tap, a growing number of communities, primarily in the San Joaquin Valley and other agricultural areas of the state, face very real impacts from nitrate contamination of the drinking water sources serving their homes and schools, disproportionately affecting low-income households and Spanish-speaking residents.
"The Pacific Institute applauds the work of the Safe Water Alliance and the passage of the bill to recognize the human right to water here in California," said Heather Cooley, Co-Director of the Institute's Water Program. "Underserved communities need to be well-informed about their water quality – and have sufficient funding for short and long-term solutions to ensure safe drinking water – as part of making this right an actuality."
Read about AB 685.
Read The Human Costs of Nitrate-Contaminated Drinking Water in the San Joaquin Valley.
Read about The Human Right to Water.
Happy Birthday, Clean Water Act!
October 18 marked the 40th anniversary of one of the most important pieces of water legislation: the Clean Water Act. The Clean Water Act was passed at a time when industrial pollution was so prevalent in our nation's waterways that, in some cases, rivers actually caught on fire. The Clean Water Act was passed by a large bipartisan majority of Congress, with the stated intention to eliminate water pollution by 1985. While the Act has led to significant declines in point source pollution – contaminated water discharged at a specific location such as a pipe or outfall – it has not been as effective at addressing non-point source pollution, or more diffuse runoff from farms and city streets. On this 40th anniversary, we honor the successes of the Clean Water Act and envision a future where the Act's objective to "restore and maintain the chemical, physical, and biological integrity of the Nation's waters" is more rigorously applied to the leading source of pollution today: non-point runoff.
"The Clean Water Act is one key to safeguarding our water, and failure to maintain, enforce, and update such legislation jeopardizes something crucial that most of us take for granted: affordable, reliable, and safe water," said Dr. Juliet Christian-Smith of the Pacific Institute Water Program and lead author of the book.
Read a Case Study of how a suit under the Clean Water Act in the 1980s forced Onondaga County to address water pollution caused by combined sewer overflows – and led the Friends of Onondaga Creek to argue successfully for the county to adopt a green infrastructure to address its overflow problems. The Case Study is from the new book A Twenty-First Century U.S. Water Policy from the Pacific Institute, and can be downloaded free of charge here.
Read Peter Gleick's blog Celebrating the Clean Water Act.
Report from Circle of Blue

Circle of Blue, an affiliate of the Pacific Institute, is the international network of journalists, scholars, and citizens that connects humanity to the global freshwater crisis.
Circle of Blue Awarded Asian Development Bank Support to report on Water, Pollution, and Climate in China: The project explores the relationships between water, pollution, energy, and climate change in two major China cities, Qingdao and Urumqi. Circle of Blue teams are on the ground looking closely at the resource demands of urbanization, energy production and supplying water.
Choke Point: China II Coming Soon: In October, Circle of Blue expands its coverage of China's water-food-energy "choke points" as part of a larger reporting project, "Global Choke Point." Produced in collaboration with the Woodrow Wilson International Center for Scholars China Environment Forum, the series explores in-depth the struggle between resources and economic development in the world's fastest growing economy. Follow the coverage here. With support from Skoll Global Threats Fund, the team begins its India choke point coverage in December.
Circle of Blue on the Road: J. Carl Ganter, Circle of Blue's director and co-founder, was keynote speaker at the WaterSmart Conference in Las Vegas on October 3, where he presented recent findings from China and other ongoing coverage from around the world. Mr. Ganter spoke at the World Food Prize Borlaug Dialogue on October 18 and will addressed the Great Lakes Bioneers Conference on October 20. He also participated in the World Economic Forum's "Summer Davos" in Tianjin, China, where he was named vice chairman of the Forum's Global Agenda Council on Water Security.
Upcoming Events
-WILLOWFEST (Oct., 27, Willow Park, Oakland, Calif.)
The Pacific Institute, West Oakland Environmental Indicators Project, and the Oakland Climate Action Coalition are co-sponsoring WillowFest, a neighborhood festival that aims to raise awareness about how Oakland residents can better prepare and protect themselves from local climate change impacts like coastal flooding, poor air quality, wildfire risk, and extreme heat . The neighborhood festival will take place at Willow Park in West Oakland on Saturday October 27th from 1-5 p.m. The family-friendly event will feature a Halloween costume parade and the debut of "Climate Change Survivor," an interactive game about building community resilience to climate change impacts developed by the Oakland Climate Action Coalition's Resilience and Adaptation Subcommittee. For more information please contact Catalina Garzón, Program Co-Director, at 510-251-1600 x108, cgarzon@pacinst.org.
Read about Community-Based Climate Adaptation Planning for Oakland, Calif.

-COMMONWEALTH CLUB INFORUM PANEL WITH PETER GLEICK:
WATER – INNOVATING FOR THE ESSENTIAL RESOURCE
(Nov. 7, Levi's Auditorium, San Francisco)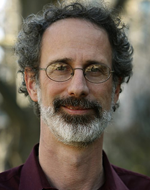 Dr. Peter Gleick
Pacific Institute President Dr. Peter Gleick joins Jake Norton, Co-founder of Challenge 21; Evan Thomas, Assistant Professor and Director of The SWEET Lab and Executive Vice President of Manna Energy Limited; and Jon Rose, Professional Surfer and Founder of Waves for Water, in a panel of the Commonwealth Club INFORUM on Wednesday, November 7 at 6:30 p.m. "Water: Innovating for the Essential Resource" is a lively conversation about the global water crisis and those working on creative new approaches for providing clean drinking water. Hear from the leaders in the field and find out more about innovative projects like a town run entirely off recycled water, collaborative coalitions, and breakout projects that deliver on reliable and safe water for those who need it most. After the kick-off panel, join an interactive social in an attempt to grasp the realities of H20 hardships and opportunities. INFORUM is a division of The Commonwealth Club by and for people in their 20s and 30s, with a mission to inspire debate around civic issues. INFORUM has 1,500 members and events are open to all.
Location: Levi's Auditorium, 1155 Battery St., San Francisco, Calif.
Time: Wednesday, November 7, with 6:00 p.m. check-in, 6:30 program, 7:30 book signing and networking reception
Cost: $20 standard, $12 members, $7 students
Registration and information here.
Misha Hutchings
-UNC WATER AND HEALTH CONFERENCE 2012
(Nov. 2, Chapel Hill, NC)
Research Associate Misha T. Hutchings will participate in two panel sessions at the UNC Water and Health Conference 2012 in Chapel Hill, North Carolina. The first, "WASH in Real Time," will focus on the increasing and innovative use of mobile phones in the water, sanitation, and hygiene (WASH) sector, with case examples from Aquaya, NextDrop, Water.org, and the Pacific Institute. The second, "ICT for WASH: Creative technologies for unlocking WASH information," will take a look at a broader range of information and communication technologies that help to make it easier for WASH organizations and a range of their stakeholders to collect information, share information resources, and analyze data, with case examples from Akvo, Aquaya, and the Pacific Institute. These side event panels will be held on Friday, November 2 from 8:30-10:15am and 10:45am-12:15pm. More information and registration available here.
Read about the Pacific Institute's WASH SMS Project – harnessing the potential of mobile phones and internet technology to create a highly accessible communication and monitoring system that develops crowd-sourced map data to improve water and sanitation services for the urban poor.
In Brief
UN Water and Security Meeting
Secretary of State Hillary Clinton at the UN Water and Security Meeting.
U.S.Secretary of State Hillary Clinton addressed the United Nations Water and Security Meeting on September 25. She made a strong statement of:
"Water should be a priority for this nation's foreign policy and domestic agenda." Pacific Institute President Dr. Peter Gleick also presented on the panel at this meeting, addressing problems and solutions around water and conflict, a topic the Institute has worked on for more than two decades.
Read more about water and conflict:
- Pacific Institute Water and Conflict Chronology.
-Report: Water as a Casualty of Conflict: Threats to Business and Society in High-Risk Areas
- Peter Gleick Congressional Testimony (2006): The Implications of Global Climatic Changes for International Security

Pacific Institute staff members gave talks and lectures, conducted workshops, and participated on panels far and wide this month. Here are some of the places we've been:
Dr. Newsha Ajami, Water Program Senior Research Associate
-gave a talk on "A Public Goods Charge for Water" at the Pacific Institute's Water Rates Workshops held at UC Davis and in Los Angeles.
Dr. Juliet Christian-Smith, Water Program Senior Research Associate
-gave a talk on "Tools for Success: Forecasting Water Demand" at the Pacific Institute's Water Rates Workshops held at UC Davis and in Los Angeles.
Kristina Donnelly, Water Program Research Associate
- gave a presentation about global water issues and climate change to the Environmental Forum of Marin's Master Class.
-gave a talk on the Preliminary Survey Results at the Pacific Institute's Water Rates Workshops held at US Davis and in Los Angeles.
Catalina Garzón, Community Strategies for Sustainability and Justice Program Co-Director
- presented the results of Pacific Institute's research on Community-Based Climate Adaptation Planning in Oakland, Calif. as part of UC Berkeley's Environmental Planning Colloquium Series.
Dr. Peter Gleick, President
- gave the Closing Summary at the Cleantech Water Innovation Summit on September 14 at the Claremont in Berkeley, Calif.
Misha Hutchings, International Water and Communities Research Associate:
- presented "El Uso de Telefonos Moviles en Proyectos de Agua, Saneamiento y Higiene"/"The Use of Mobile Phones in Water, Sanitation, and Hygiene Projects" in a panel session on the Democratic Governance of Water at the III Encuentro Latinoamericano de Gestion del Agua/Third Latin-American Meeting on Community Water Management in Cuenca, Ecuador. The event was organized by AVINA Foundation, CARE, CLOCSAS (the Latin-American Confederation of Community Water and Sanitation Service Organizations) and ROSCGAE (Network of Social and Community Water Management Organizations in Ecuador), and attended by close to 500 delegates from 15 Latin-American countries.
Jason Morrison, Globalization Program Director
-As a member of the Growing Blue Steering Committee, and in his capacity as the Technical Director of the UN CEO Water Mandate, Jason Morrison served as a co-moderator at a Growing Blue seminar in Washington, D.C., geared toward exploring the important connections between water and the economy. Mr. Morrison facilitated the discussion ensuing Lynn Scarlett's (Resources for the Future) presentation on the economics of ecosystem services.
Peter Schulte, Globalization Program Research Associate
- spoke at the International Pharmaceutical Federation's World Centennial Congress (FIP 2012) in Amsterdam about global water challenges and how they affect business and industry.
Kaitlin Toyama, Diversity Intern Summer 2012
-gave a talk on "Water Rate Affordability in California" at the Pacific Institute's Water Rates Workshops held at UC Davis and in Los Angeles.
In the News
-Mike Cohen of the Institute's Water Program weighs in for The Desert Sun's extensive Salton Sea coverage, pointing out that the inaction at the Salton Sea indicates a lack of political leadership: "The individuals in the Legislature now aren't going to deal with it," he said. "They are flat-out kicking the can down the road – 'It's not going to happen on my watch, so let somebody else deal with it.' Which to my mind is the height of irresponsibility." Read the full story here. Read more about the Salton Sea here.
-Dr. Peter Gleick offers "16 Water Recommendations for the Next President" on the Huffington Post. Read it here. Read more about U.S. Water Policy here.
-The Pacific Institute's work on sea-level rise
is cited in the
NRDC Switchboard
blog "California Passes Legislation to Combat Coastal Climate Change Risks." Read it here. Read more about sea-level rise here.
-Eli Moore, co-director of the Pacific Institute Community Strategies Program, said, "It makes better policy when people who have been directly affected by the issues are at the table" – in The Richmond Confidential story "Once Behind Bars, Group Advocates for Prisoners Coming Home." Read the full story here. Read more about the Safe Return Project here.