Upcoming Events    

- Last Chance: Sign up for Water Rates Workshop for California Water Agencies and Boards
The Pacific Institute, in collaboration with the Alliance for Water Efficiency and the California-Nevada Section, AWWA, is conducting two workshops that address a question central to many water suppliers today: how to create effective water rates that both reduce water demand and provide enough revenue for water system improvements as well as provide for long-term environmental and financial stability.      
The one-day workshops will be held at the University of California – Davis on September 11 and in Carson, Calif. at the West Basin Municipal Water District on September 13, 2012. The workshops will review the results of a survey on rate-setting in California, provide information about new and existing rate-setting, and feature several success stories to communicate the advantages of effective rate structures to boards and rate payers. Please join us for an interesting and productive day.
Who should attend?
Staff and board members at water utilities, districts, and municipalities as well as policy makers, universi­ties, and anyone interested in water-rate-setting in California.
Agenda topics:
Overview of capital finance elements and California-specific challenges.

Strategies for addressing specific revenue challenges.

Overview and feedback from the Pacific Institute's water rates and finances survey. (Haven't taken the survey yet? You can access it

here

.

)

Breakout sessions for urban and agricultural water suppliers to discuss key challenges.

Discussion and next steps.

For further information, go to:

http://www.a4we.org/calif-rates-wrkshps.aspx

 
Get more information about the Water Rates Workshop in Davis, California on September 11.
Get more information about the Water Rates Workshop in Carson, California on September 13.
- Dr. Peter Gleick to Speak at San Francisco Commonwealth Club on Sept. 13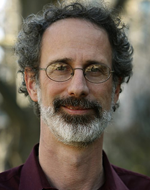 Pacific Institute President Peter Gleick addresses the global water crisis: it is real, and in many parts of the world, worsening. Growing populations, increased competition for scarce resources, the impacts of climatic changes, and other risks and threats are all contributing to local, regional, and international concerns over freshwater. On September 13, Dr. Gleick will look at the future of our water challenges here and abroad, drawing on lessons learned over the past 2,000 years to describe the three "Ages of Water" – and will offer suggestions for moving to a more equitable and sustainable future.  

For more information and to purchase tickets to the San Francisco Commonwealth Club event, click here.

Date and Time: September 13, 5:30 p.m. networking reception, 6 p.m. program
Location: San Francisco Commonwealth Club – Blue Room
595 Market Street, San Francisco, California 94105
For a map, click here.
Cost: $20 standard, $8 members, $7 students (with valid ID)
Program Organizer: Christie Batterman Jordan  
Purchase tickets here.
- Community Strategies Program Co-Director Catalina Garzón will present the results of the Pacific Institute's research on Community-Based Climate Adaptation Planning in Oakland, California as part of UC Berkeley's Environmental Planning Colloquium Series on Wednesday, September 26 from 1:00-2:00 p.m. in 315A Wurster Hall on the UC Berkeley campus.
This event is free and open to the public.
Click to see a map of the UC Berkeley campus.
- Water Program Co-Director Heather Cooley will give a presentation on virtual water and water footprinting at the Department of Water Resources' California Water Plan Update plenary meeting at the Doubletree Hotel, 2001 Point West Way, Sacramento, CA, 95815 from 10:00 a.m. -12:00 p.m. on September 13. The event is open to the public. Registration of $15 per day includes a working lunch.